JC Property Cleaning Services
Professional property cleaning for commercial and residential clients throughout County Cork.
Property Cleaning
Roofs, driveways, patios and walls are all expertly cleaned. Whether tile, brick or paving slab, tarmac or concrete, we have the right cleaning method for you. We expertly clean while protecting your property from any damage.
Exterior Painting
We use the highest grade weather protection paints to paint your roof and your exterior walls. We can also re-colour your tarmac or concrete driveway. Rejuvenate your home from head to toe with our complete painting solution.
Moss and Algae Removal
We can clean the annoying and unsightly moss and algae from your roof and guttering system, protecting them from damage and applying treatments to reduce further growth. We also expertly remove red algae from walls.
About JC Property Cleaning Services
We are a family owned and run local Cork business based in Blarney in County Cork. We have more than 20 years experience in the property cleaning and maintenance business and serve commercial, agricultural and residential clients throughout Cork City and County.
We have our own cherry picker, so that we can safely reach those awkward heights and we are fully insured.
Our knowledge and experience means we can deliver a superior level of service for a lower price, while giving you the quick turnaround you are looking for. Punctual and reliable, contact us today for a free quote without any obligation.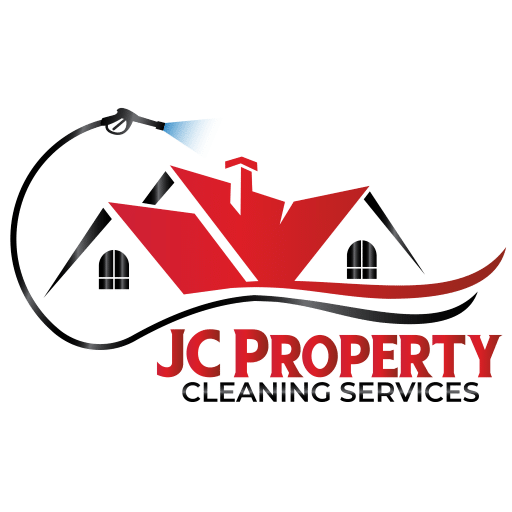 Property Cleaning
Different cleaning methods are appropriate for use on different surfaces. You wouldn't use a toilet brush to clean your table and likewise, we wont use a high pressure steam cleaner to clean your gutters.
Roof and Gutter Cleaning – You will be amazed the difference it can make to your home, cleaning off years of built up grime and moss growth.
Patios & Driveways – We will leave your home or business looking like new, with a newly cleaned and sealed driveway, or cleaned and jointed patios or walkways.
Walls, Decking & Fencing – Garden & exterior house walls, brickwork, wooden decking and fencing can all be restored and professionally cleaned.
Exterior Painting
We repaint all exterior surfaces with hard wearing, durable, weather proof paints.
Roof Painting – Don't stop at just getting your roof cleaned, return the colour of your slate or tile roof by having it repainted.
Exterior Walls – Protect your property from damp, mold and the worst Irish elements by having your exterior walls painted.
Driveways – Tarmac and imprinted concrete lose their original colours with exposure to the elements. We use special paints that return them to their former brilliance while offering increased protection. 
Contact us today for a free, no obligation quote.
Moss & Algae Removal
Moss and algae growth, as well as being unsightly, can cause long term damage to your property if left to grow unchecked.  The cost to have your property cleaned is very little compared to the costly repairs that may result otherwise.
Moss Removal – Moss buildup is a constant battle for Irish driveways and roofs. It can degrade your tarmac, lead to roof tile damage as well as blocking your gutters. We clean and treat your surfaces to help prevent future growth.
Cleaning Algae – Green algae growth is common on gutters, but the real bane is the red algae growth on walls. We are experts at removing red algae and can treat your surfaces to help slow future staining.
Property Maintenance
As well as our extensive property cleaning services, we also provide maintenance repairs for our commercial and residential customers in Cork.
Re-pointing of roofs is a regular task we carry out for our clients as along with roof cleaning, it is an often overlooked task. Patio jointing, loose roofing slates and tiles, or lead flashing, PVC gutter repairs or perhaps you need rotten or broken fascia or soffits replaced.
We have more than 15 years experience maintaining properties and there are few exterior maintenance tasks we can't handle. Get in touch and we'll happily provide a free quote.
Get In Touch
Contact us today and get a free, no obligation quote on your property cleaning needs.